Right Hand Robotics ©
Reflex Beta Micro Controller Board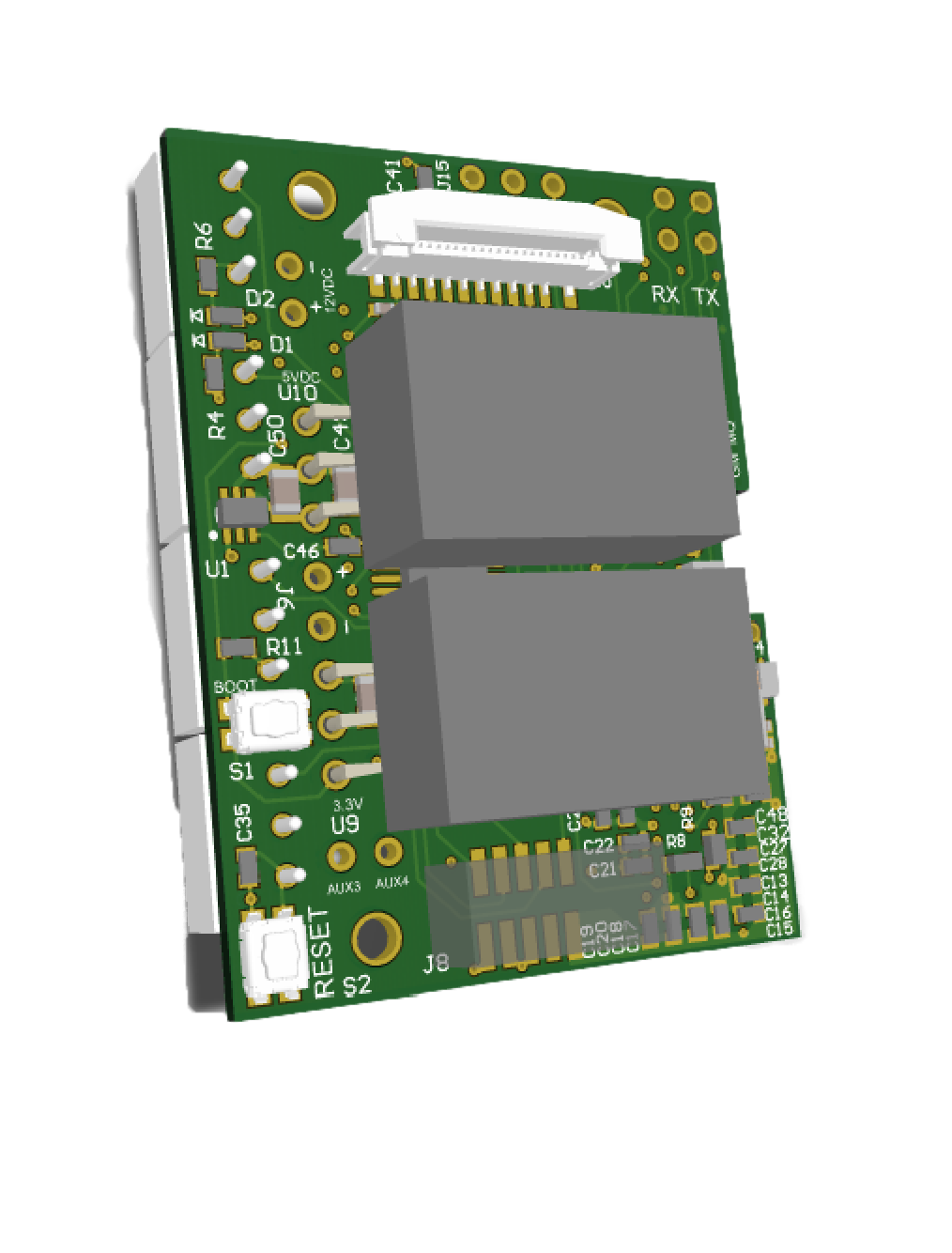 Project Overview
I created a six layer microcontroller board for Right Hand Robotic's Reflex Alpha/Beta robotic hand. The board is 5mm by 3.7mm and mounts on the back of a Dynamixel servo motor. The board includes 5 i2c lines, 4 UART hubs, additional USART ports and ethernet. The board is fully ROS compatible.
Embedded Software Available Here
More Information on Right Hand Robotics
My Role
I created the schematics as well as the PCB layout for this board. Additionally I wrote prototype software for the first version of the board.
Key Skills
Altium Designer, Digital Circuit Design, C, GDB, On Chip Debugger, Unix